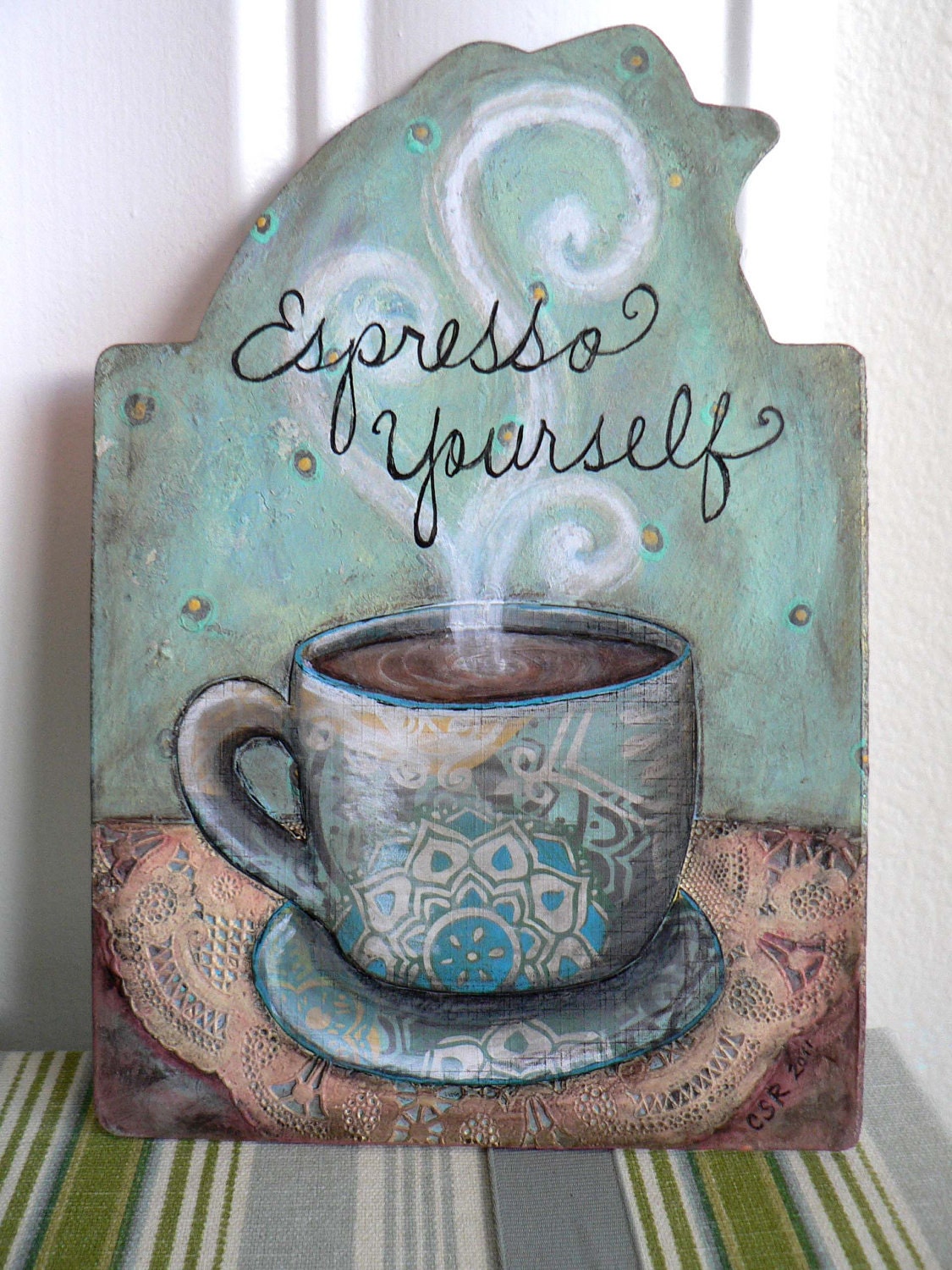 I love receiving mail, with the exception of those dreaded bills, of course. The picture above is what I received in the mail last week. It looks great here, but so, so much better in person. I LOVE it. Thank you so much Cameron.
I recently came across the blog of lovely Cameron at
'Paint Myself Pretty'
. On discovering her blog I landed on this
'Elixir of the Gods!'
post and instantly fell in love with her art piece. I headed straight over to her
Etsy store
and brought it. It now is up on my wall in my studio. What do you think of it?
I also brought another art piece recently, but will save that to show you in the next post.
You still have time to enroll in
Life Book
. Classes start January 1st 2012. I can't wait. I hope to see you there.
I hope you are organised and have all your Christmas shopping done.
Big Smiles,
Kyles =D